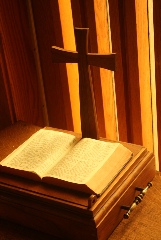 CHRISTIAN EDUCATION for CHILDREN & YOUTH
CHRISTIAN EDUCATION for CHILDREN & YOUTH:
Like you, we treasure our children, & want them to experience the love of our Lord Jesus Christ, & have a firm foundation in the Christian faith.
Yes, we have a Sunday School:
For children aged 4—12 years—during the 10:30 a.m. service on Sundays, beginning after Labour Day in September, & ending with the St. Barnabas Patronal Festival & picnic in the park in June.
We encourage participation of children of all ages in our worship services & church events throughout the year. We look forward especially to their participation during the Advent candle-lighting ceremonies, & the Christmas Eve Family service (4 p.m.) in December, & our Easter Sunday celebration story-time.
We also help our children understand about our church's mission in the world by encouraging the Sunday School's support of a foster child through World Vision of Canada.
Confirmation preparation is available:
For young people aged 12 years & older who are ready to make a more mature study of the Christian faith, & affirm for themselves the promises made on their behalf at their Baptism. Classes take place at the church, at times convenient for the candidates involved.
Photos by R. Haines The Parish of St Barnabas © 1999 -2014 Last update: 2013-02-20