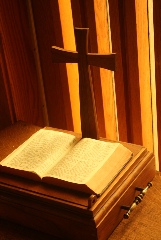 Tel: (514) 684-4460
Email: office@st-barnabas.qc.ca
Secretary Office hours: Tues, Wed, Thurs 9:00 am to 12:00 pm
Incumbent's office hours: Thurs, 10 am—noon:
no appointment necessary.
St Barnabas Anglican Church
12301 Colin Street, Pierrefonds, Quebec, H9A 1C3
Wheelchair accessible
St Barnabas is near the corner of Sources and Pierrefonds Blvds.
You can take either Autoroute 20 or 40, depending on where you are coming from. From Autoroute 20, take exit 53, Blvd des Sources, north. From Autoroute 40, take exit 55, Blvd des Sources, north.
Continue about 3.5 km north of Autoroute 40 on des Sources to Pierrefonds Blvd.
Go left on Pierrefonds Blvd and go about 0.75 km to Westpark. Turn left on Westpark, then take the first left on Colin. The Church is on your left.
Ample parking is available in the church lot.
By Public Transit
St Barnabas is located near the corner of Pierrefonds and Westpark Blvds. where the number 68 bus stops.
A schedule is available from the Montreal Transit Corporation web site.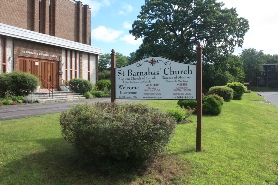 Photos by R. Haines The Parish of St Barnabas © 1999 -2014 Last update: 2015-06-22