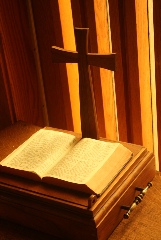 HALL RENTALS @ St. Barnabas Church
We offer a variety of spaces to rent for single events, seasonal, or long-term arrangements. We rent out a large hall, fully equipped kitchen, and several smaller meeting/class rooms.
Free and abundant parking is available for all events.
Rates vary depending on rooms required, the frequency of rental, and the nature of the rental.
Regulations:
 All rental times include a set-up and clean-up time before and after the event.
 Each space is to be left in the same condition as when the renters arrive.
 Each renter is required to purchase, or provide their own liability insurance.
 If alcohol is to be served, all requests for a liquor permit must be made through the church office.
 The primary renter must be of legal age, 18, and must attend the event and be present the entire time.
 All children must be supervised at all times.
HALL:
We have a very large and bright hall, with plenty of tables and chairs for all your events. There is a functioning piano. Attached to the hall is a fully equipped kitchen. You may rent the hall with or without the kitchen.
SQUARE FOOTAGE: 3125 Ft2 CAPACITY: 250 People
LOUNGE:
We offer a cozy lounge with a meeting table and enough chairs to seat up to 30 people. This room is warm and bright, and is equipped with a piano, couches, tables and chairs.
SQUARE FOOTAGE: 400 Ft2
CAPACITY: 20-30 People
The CHURCH sanctuary is not available for occasional use, but can be rented by church congregations on a long-term basis.
For use of the St. Barnabas facility & information about current rates, regulations, & room availability: please contact the Hall Rentals Manager at the church office:
 call 514-684-4460 during office hours: Tuesday, Wednesday, Thursday 9:00 a.m.– 12:00 p.m,
 email: office@st-barnabas.qc.ca
Photos by R. Haines The Parish of St Barnabas © 1999 -2014 Last update: 2015–06-22